OTHER ITEMS FROM THE FORGE
Now you can pay with your credit card
Just follow this link:
GAME HOOK
GAME HOOK with antler tine handle. Stamped with "ODF" touchmark.
$35
GAME HANGER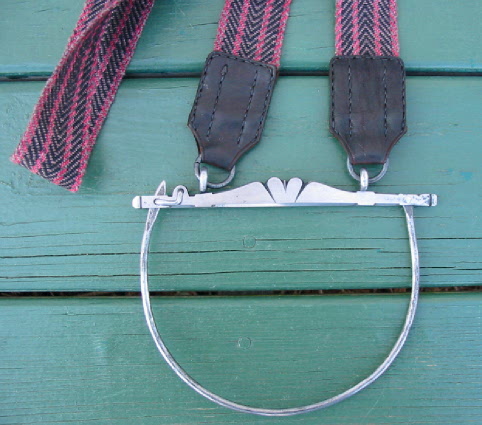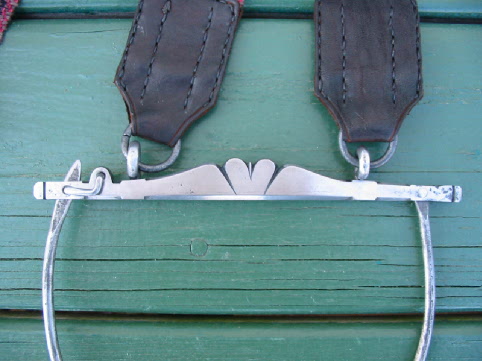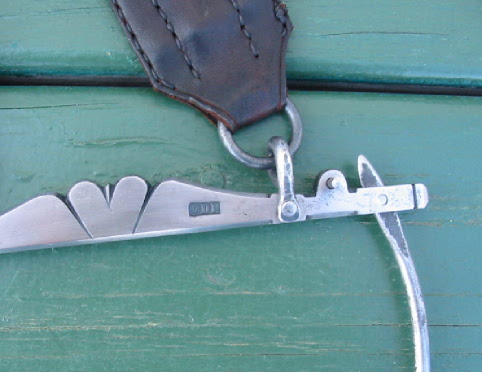 SOLD - GAME HANGER Patterned after an early original as seen in Madison Grant's The Kentucky Rifle Hunting Pouch, this hanger is the ultimate for the gentleman hunter. Completely hand forged and filed, this hanger features a double-locking mechanism and lots of embellishment. Paired with a C. J. Wildey hand-wove linen and wool strap in red and black strip and herringbone pattern. Hand sewn leather tabs. $200
GAME HOOK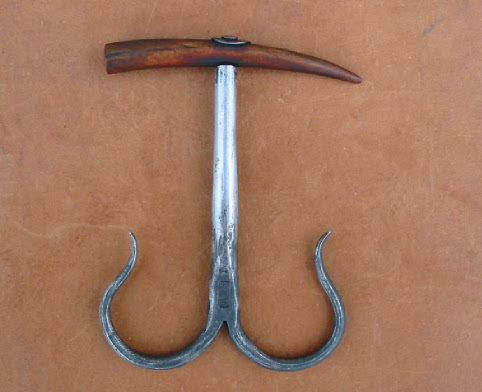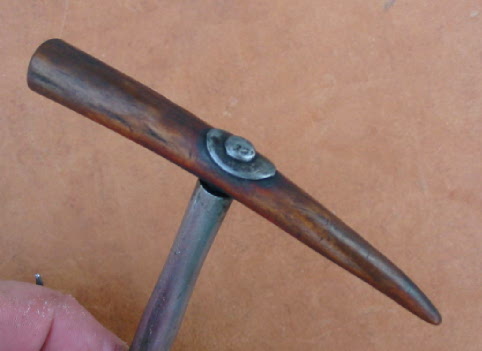 SOLD-GAME HOOK for the gentleman hunter of small game. Hook the tine through a loop on your hunting pouch or the button hole of your coat, leaving your hands free to continue hunting. Forged steel hanger with antler tine. Hanger is solidly constructed, riveted over the tine with an iron washer. $59
PLIERS

Just the right size for carrying in your hunting pouch. Arched jaws for gripping round objects. $20
TURN SCREW & STRIKERS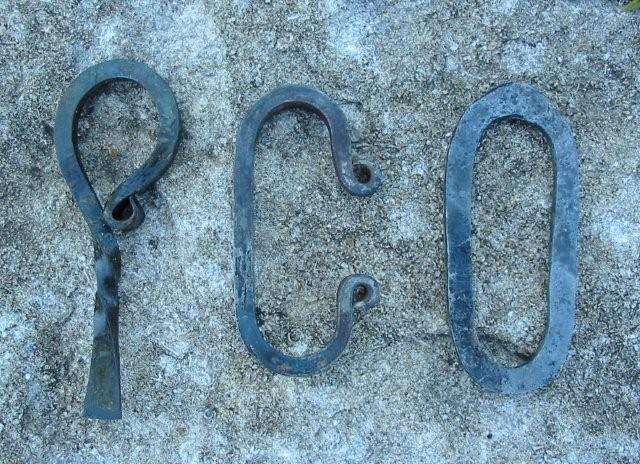 Turnscrew $10
"C" Striker $11
Oval Striker $12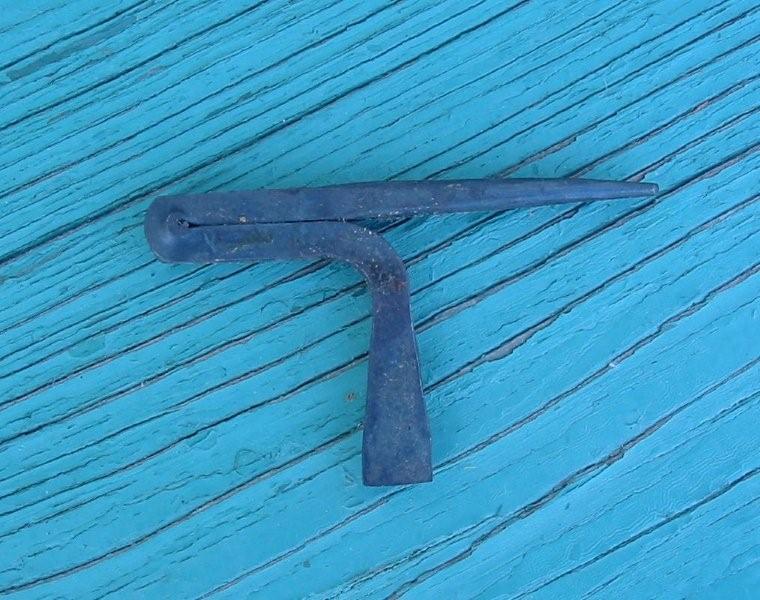 Combo Tool $12
Roasting Spit - Use it for roasting a chicken, game hens, a roast of beef or my favorite, pork loin. Spit rotates and locks securely in place, each quarter turn. Approximate size, 11 1/2 x 10 inches. $59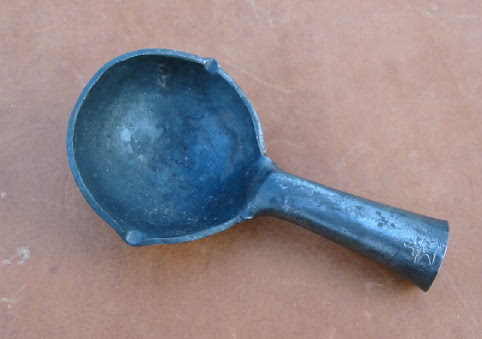 Lead Ladle - with short socket handle. $15.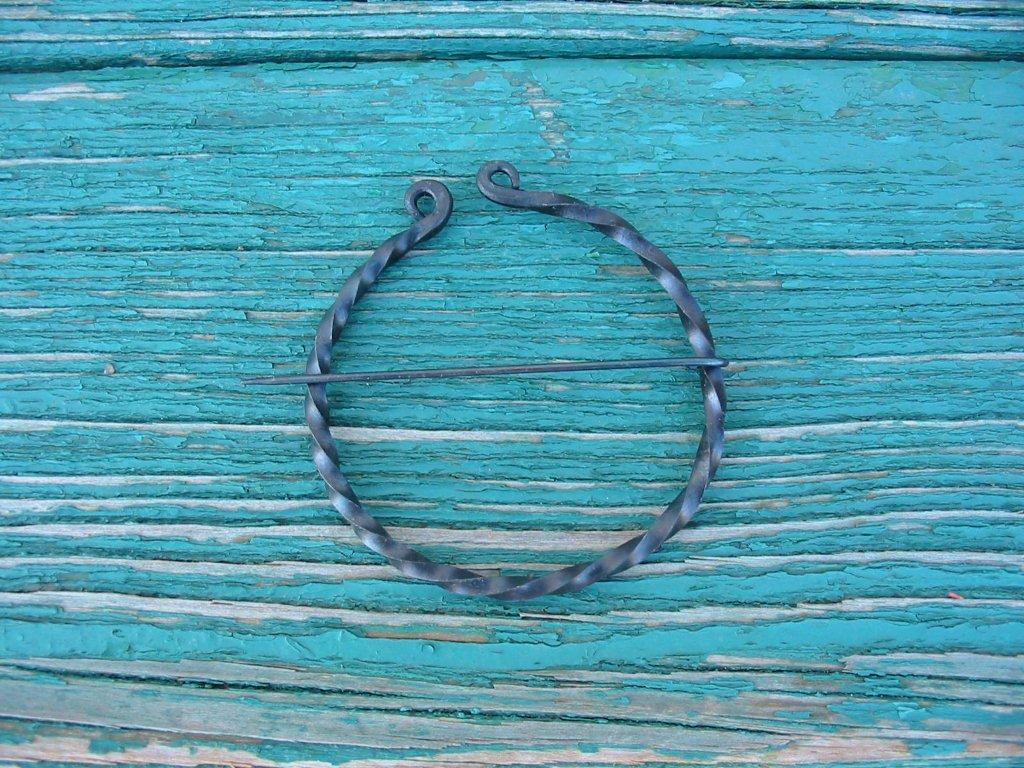 Blanket Pin - 3 inch, with a decorative twist. Hand forged, $14.
CUSTOM INQUIRIES
I welcome inquiries about custom edged weapons and accouterments of the 18th century. If you have something in mind, please send a sketch (preferably full size) or a photo with dimensions and I will be happy to quote you a price as well as an estimate for the time of delivery. Some custom items offered include fireplace tools, cooking equipment such as trivets, gridirons, toasters, ladles, roasting forks, etc.
Send email to Old Dominion Forge
Or, write to:
Old Dominion Forge, Kyle Willyard, Prop.
4186 N State Road 157
Bloomfield, IN 47424