Powder Horns, Measures, & other Horn Items
These fine powder measures are based on originals such as those seen in Madison Grant's The Kentucky Rifle Hunting Pouch and James R. Johnston's Accoutrement's. We offer a range of measures, for every persona; from the very fancy, to the plain. Each one is hand crafted from deer antler and is one of a kind. The perfect compliment to your hunting pouch.
Currently for Sale
Powder Horns by Carl Willyard Many of you are familiar with dad's fine detail work on the other items on this page, now he is pleased to offer schrimshawed powder horns in the French & Indian War and Revolutionary War fashion.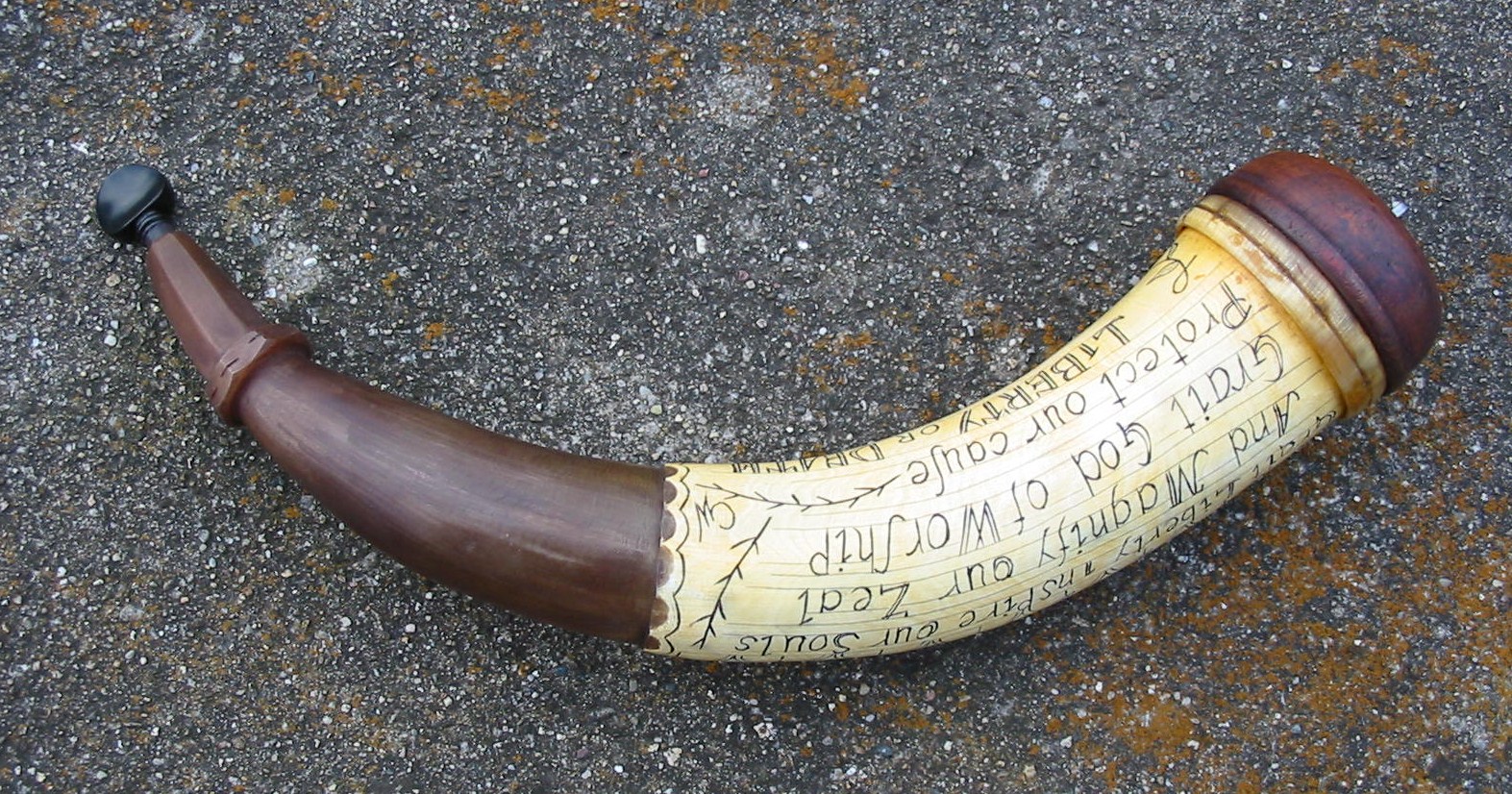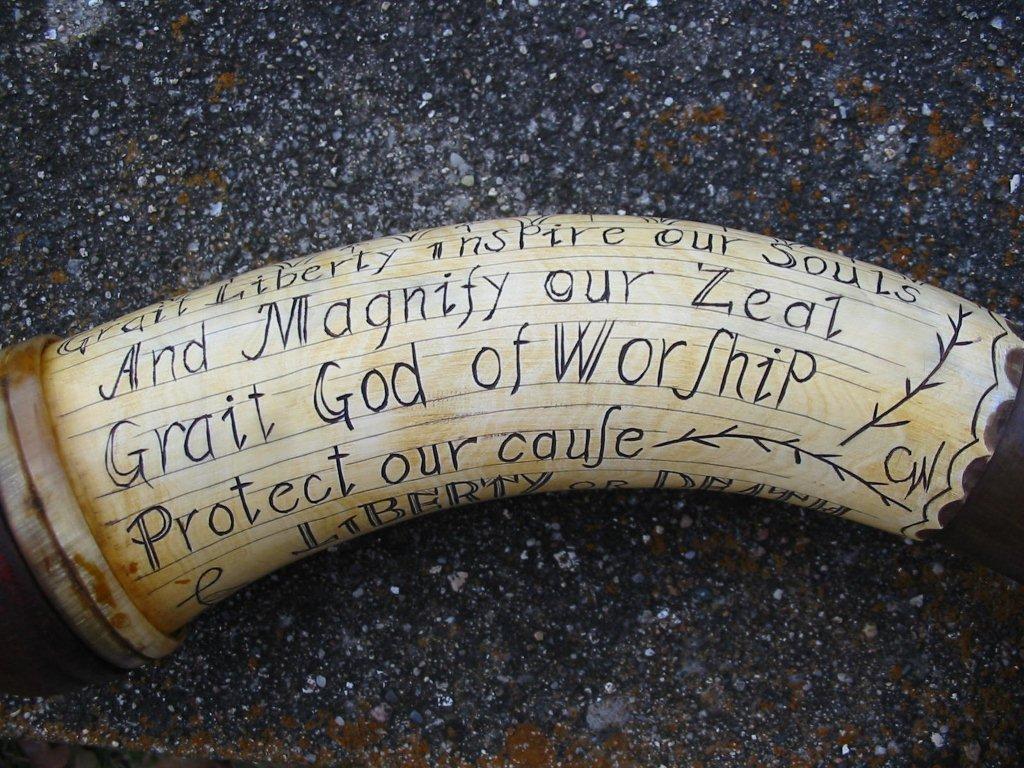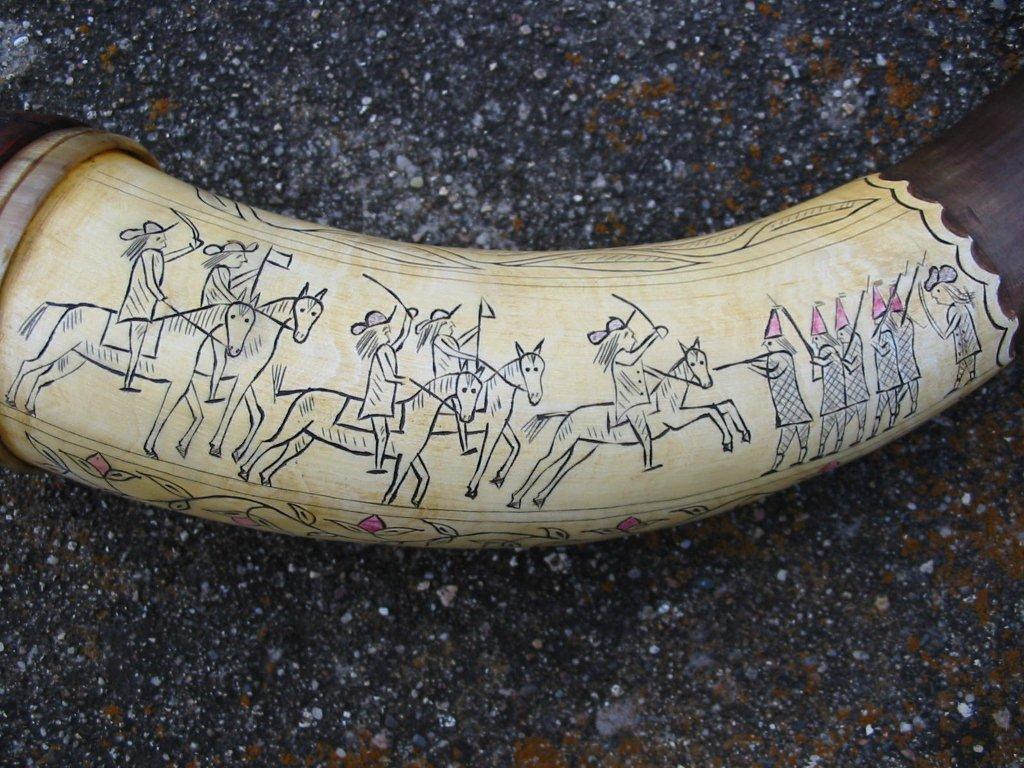 SOLD - Horn #1 A Revolutionary War horn featuring detailed battle scenes and verse "Grait Liberty inspire our Souls and Magnify our Zeal Grait Lord of Worship Protect our Cause". Right hand carry. Double twist. Cherry plug and iron staple. Measures about 16 inches around the curve, including the 2 5/8 inch diameter base plug.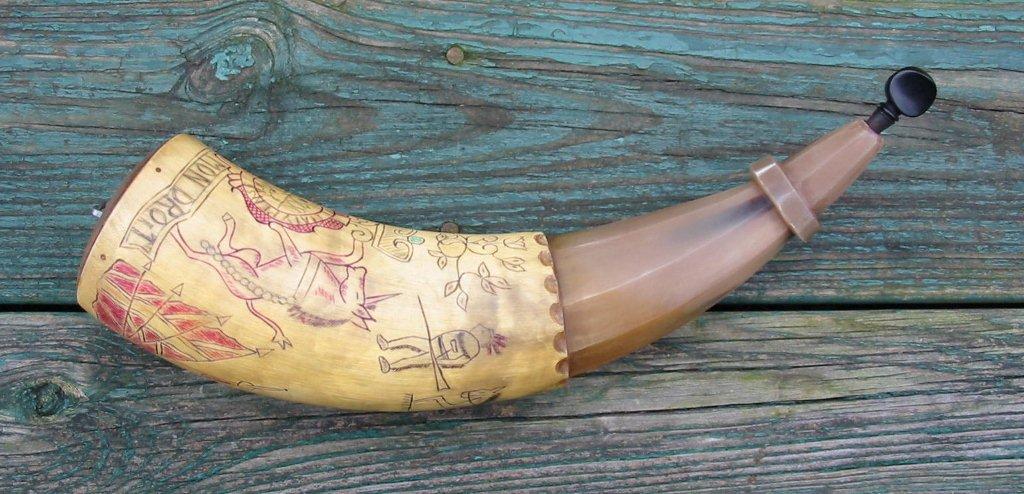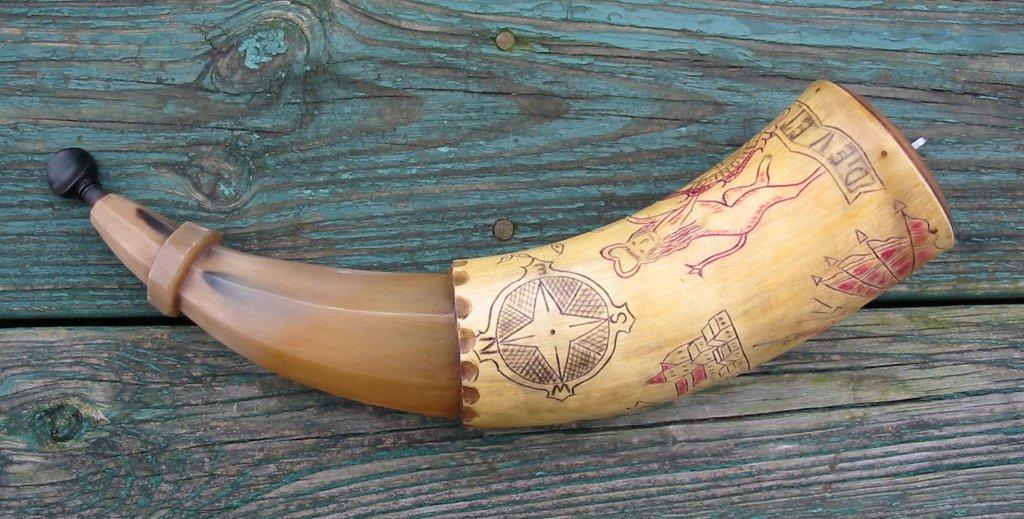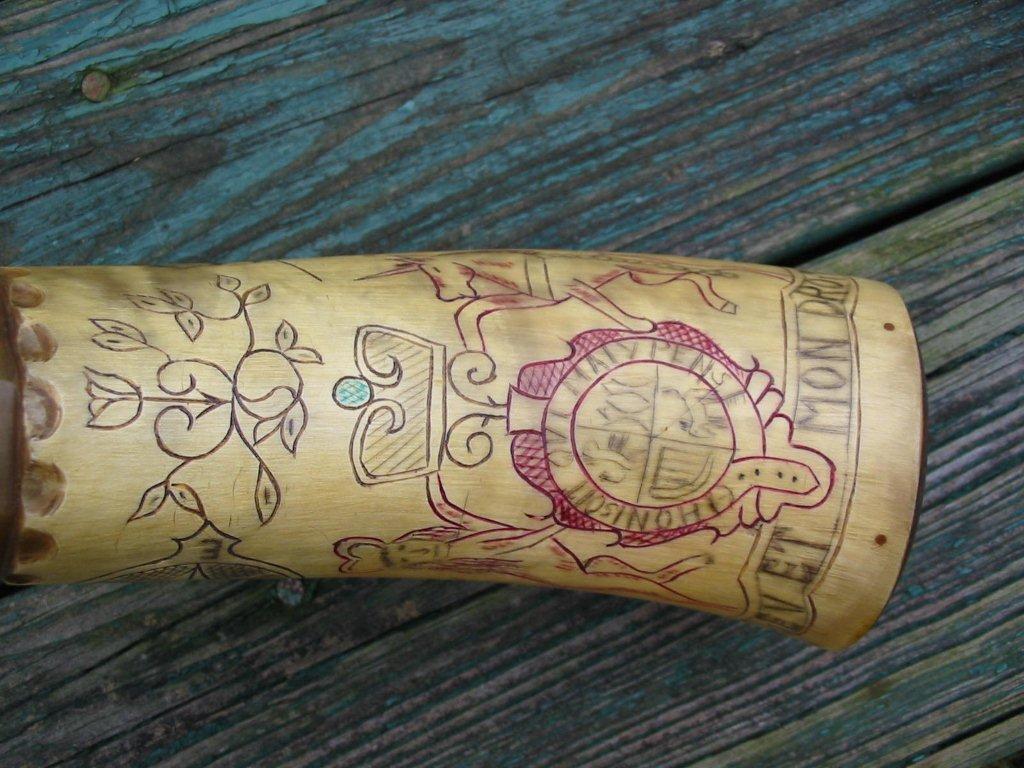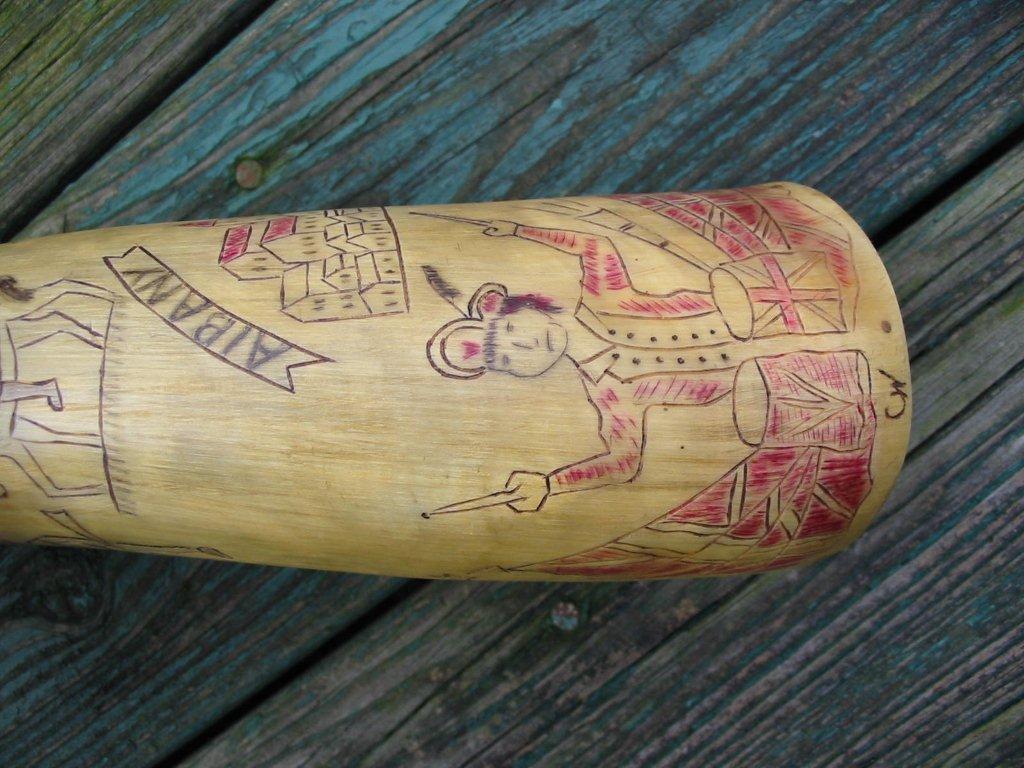 Horn #2 British Coat of Arms Horn Polychrome horn featuring the British Coat of Arms and a Regimental drummer. Right hand carry. Horn measures about 14 inches around the curve, including the 3 inch diameter pine plug. Slight double twist. $275
Now you can pay with your credit card
Just follow this link:
Send email to Old Dominion Forge
Or, write to:
Old Dominion Forge, Kyle Willyard, Prop.
4186 N State Road 157
Bloomfield, IN 47424

All web pages, images and text Copyright © Old Dominion Forge, 1997, 2004, 2005