Soldiers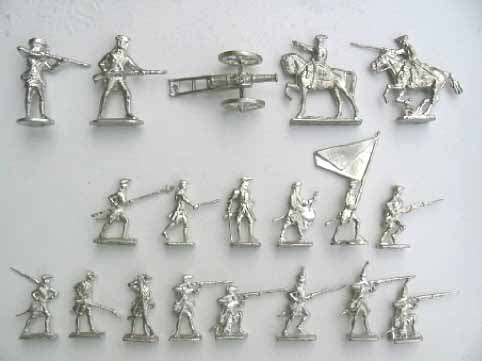 Soldiers - cast in fine, lead-free pewter. Available as cast or painted. Approximately 1 3/4 inches tall.
Top Row: Large Rifleman, Large Regular Charging, Cannon, Mounted Officer, Calvary. $4 each
Middle Row: NCO, Officer with sword, Officer, Drummer, Ensign, Charging Regular. $2 each
Bottom Row: Musket Shouldered, Charging, Ramming, Standing, Kneeling, Grenadier Standing, Grenadier Kneeling. $2 each.
SOLDIERS CURRENTLY OUT OF STOCK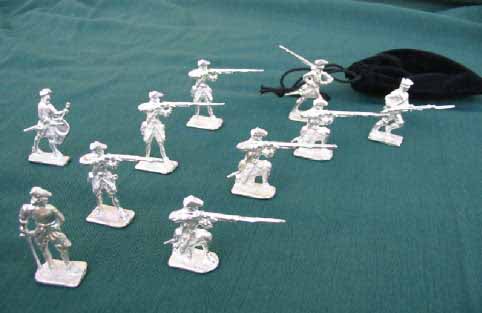 Send email to Old Dominion Forge
Or, write to:
Old Dominion Forge, Kyle Willyard, Prop.
RR5 Box 83N
Bloomfield, IN 47424